You are enrolled in a new school, you are leaving home because you have found a job, or you are planning to move in with your boyfriend or girlfriend? Whatever your situation, to avoid 'being in the red', you need to manage your finances scrupulously. From looking for your studio in downtown Luxembourg to the cost of everyday life, here is some advice on the way to avoid overspending on this new life project!
To maintain your purchasing power, anticipate all of your day-to-day expenses.
You can look for a less expensive property in Luxembourg City, so that rent does not weigh too much on your monthly budget. If you have the basic equipment, you would be better off with an unfurnished apartment.; less expensive than an equipped apartment in which you just bring your suitcases and install.
By targeting the least expensive rents in your search for a studio in downtown Luxembourg; you risk moving into an older building. So, make sure that the heating will not cost you too much by adopting the right habits: air out at least once a day to chase humidity, close the doors to conserve heat, etc.
Choose your home insurance carefully
The proprietor of your studio in downtown Luxembourg will most certainly ask you to present a certificate of insurance before signing the lease. Again, this is a monthly expense that you need to anticipate.
In practical terms, even if you do not go through an agency and prefer renting directly with the proprietor, you must almost always insure yourself against the most important risks (such as water damage and fire). Don't hesitate to compare the offers of different companies. This is a good way to save on this expense.
And if you have valuable appliances and fragile objects to protect, think carefully before subscribing. In fact, it is sometimes wiser to pay for a slightly more expensive premium giving access to a more comprehensive coverage in the event of an accident
"Sometimes it makes more sense to pay a bit more when you want more comprehensive coverage.
Start saving for the future now
Today, you may be thinking of just finding a studio to rent in downtown Luxembourg. But in a few years, you will no doubt start thinking about your economic potential : instead of paying rent each month, you will be able to take out a loan and become a proprietor, enabling the money spent to be better used.
Right now, do everything possible to spend less money. Economize on your water and electricity bills with a few good reflexes, consume wisely and adopt methods to avoid losing too much money (buy second-hand, resell the superfluous, recycle unused items, etc.).
In this way, the portion of your resources that you do not spend each month can be deposited on a savings account. Progressively, your capital will grow, serving as a down payment for your main residence, or why not make a first investment in rental real estate in Luxembourg!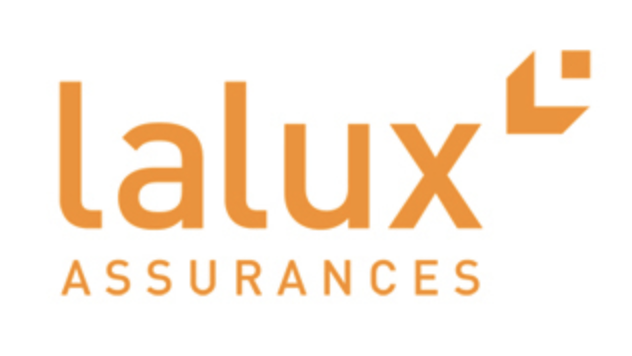 LA LUXEMBOURGEOISE
Société Anonyme d'Assurances
9, rue Jean Fischbach
L-3372 Leudelange
www.lalux.lu